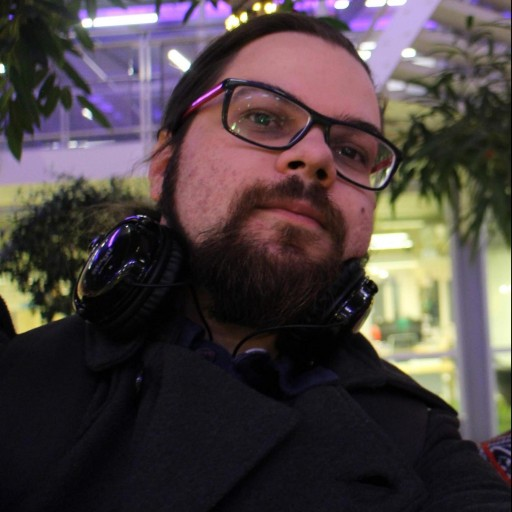 Den Ivanov
Full Stack Developer
Career Summary
Hi, my name's Den and I'm an IT-Manager.

I am most skilled in: Linux, Bash, Docker, Kubernetes (K3S/RancherOS/K3OS/K8S), Web (Javascript/HTML/CSS/PHP), Python, Cryptocurrencies, Blogging, Management, Hardware development, and Eating Pizza.

I'm opensource software developer, cryptoblogger, photographer, forward and reverse engineer, and electric vehicles expert. Being an open-minded, ready to learn and to do person, I am always looking at alternative solutions that helps to create innovative, eco-friendly and people-ish things. And I believe that knowledge belongs to each of us and to all of us, to whole humanity!
Work Experience
DevOps & Database admin
24SevenOffice
January 2020 - January 2021
I worked at 24SevenOffice as DevOps with cloud server infrastructure of JCloud and Braathe.
Achievements:
I was helping to administrate cloud and server infrastructure.
I was involved in several different internal platforms and projects.
I helped to manage the whole devices/machines park.
I worked with setting-up test-environment project as well as with helping with documentation and databases.
Also I worked on several side projects, like, for instance, Miljøfyrtårn (Eco-Lighthouse) certification.
Technologies used:
Docker

Rancher

JCloud

PHP & JS
IT-Manager
Steering Lady (magazine & website)
2010 - Present
I worked with making internal infrastructure of "Steering Lady" magazine along with creating and supporting multiple versions of their official website. On some events I also worked as an event photographer.
Achievements:
Building website based on Joomla first and then moving it to Wordpress. Improving an offline parts of publishing work.
The publishing house had problems with constant need of fixing computers. So I moved most of the PCs to Linux.
Configured email and domain services.
Improved LAN configuration with optimization of routing and resource sharing.
Done some online and offline collaboration tools teaching for the company workers.
Technologies used:
Joomla

Wordpress

MySQL

Google Drive
IT-Manager & System administrator
Osnova, Real estate company
2012 - 2016
Configured and supported the integrity of local network and phone-calling hub.
Achievements
Configured Panasonic ATX phone system for the business purposes.
Build a smart-lock functionality for controlling access to the office.
Improved local network scheme and throughput.
Moved older PCs to Xubuntu and Lubuntu.
Technologies used:
Arduino

Raspberry Pi

Xubuntu

Lubuntu

Debian
Co-Founder & Lead Developer
META*
2016 - Present
Organized cryptocurrency teaching and meetups.
Organized & took part in local and international hackathons.
Run a local META* hackspace for hardware and software developers for 2 years.
Technologies used:
Redmine

TimePad

JavaScript

Facebook, LinkedIn, Vk

Google *everything*
Education
IT-Management
Institute of Management, Business and Law
2009 - 2013
IoMBL is private international university well-know in the south of Russia.
It's a place where I studied infotech sciences along with business modeling, management and process control.
Achievements:
Took part in different university competitions.
Represented university on several international forums.
Technologies used:
OpenSUSE

WinXP

GIMP

Samba
Bachelor of Business Administration
CESTE Business School
2010 - 2012
CESTE international business school is located in Zaragoza, Spain.
I've studied CESTE BBA for three years, having thesis in English.
Achievements
Took part in early trips to Spain.
Learned basic Spanish language.
Written a thesis in English.
Technologies used:
Skills & Tools
Frontend
HTML/CSS/SASS/LESS

PHP

JavaScript

Webdesign, UX

Node.js
Systems & Networking
GitHub, GitLab, VCS

Linux skills

UNIX, FreeBSD, Solaris

Docker containers; Virtualization

Security testing: Metasploit, OWASP
Backend
Python

Processing (arduino)

C, C++

Perl

Solidity smart-contracts and other blockchain-related development

Web scrapers, parsers and automation (python; selenium; etc)

P2P and overlay networks (Tor, I2P, Scuttlebutt)
Hardware development
Raspberry Pi, Orange Pi, Pine64

Arduino & other microcontrollers

Automation scripts (solar power plant; solar collector system & others)

Smart-home automation

Electric vehicles hardware & chargers
Databases
SQL

MySQL / MariaDB advanced knowledge

PostgreSQL

Sqlite

MongoDB, NoSQL

Blockchain databases
Others
UNIX Philosophy

DevOps

Code Review

Git

Agile

Lean Software Development

Opensource licenses knowledge

ArchLinux, Manjaro

Ubuntu, Debian

Libreoffice

Joomla

WordPress

Shopify
Language
Russian

(Native)

English

(Professional)

Norwegian

(Basic)

Spanish

(Basic)

Italian

(Basic)

French

(Basic)
Interests
Robots
Automation
Opensource software & hardware
Cities of the future & architecture
Electric cars